2021 CCRIF SPC Scholarship Programme now opened
2021 CCRIF SPC Internship Programme Opening Soon .....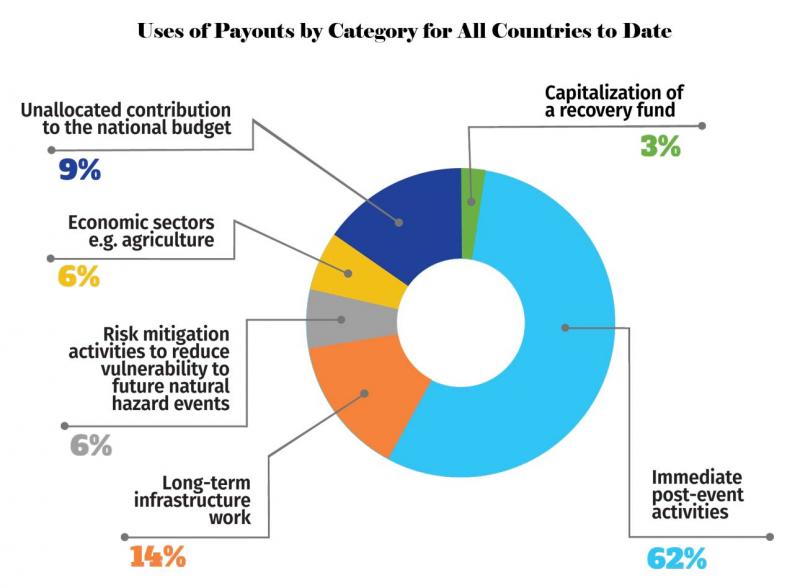 CCRIF was developed under the technical leadership of the World Bank and with a grant from the Government of Japan. It was capitalized through contributions to a Multi-Donor Trust Fund (MDTF) by the Government of Canada, the European Union, the World Bank, the governments of the UK and France, the Caribbean Development Bank and the governments of Ireland and Bermuda, as well as through membership fees paid by participating governments. In 2014, an MDTF was established by the World Bank to support the development of CCRIF SPC's new products for current and potential members, and facilitate the entry for Central American countries and additional Caribbean countries. The MDTF currently channels funds from various donors, including: Canada, through Global Affairs Canada; the United States, through the Department of the Treasury; the European Union, through the European Commission, and Germany, through the Federal Ministry for Economic Cooperation and Development and KfW. Additional financing has been provided by the Caribbean Development Bank, with resources provided by Mexico; the Government of Ireland; and the European Union through its Regional Resilience Building Facility managed by the Global Facility for Disaster Reduction and Recovery (GFDRR) and The World Bank.