Grand Cayman, Cayman Islands, June 24, 2020. CCRIF SPC made a payout of US$203,136 to the Government of Belize on its Excess Rainfall parametric insurance policy following three days of heavy rains during Tropical Storms Amanda and Cristobal. Amanda was a tropical cyclone that originated in the Pacific Ocean and brought rains that affected Belize on 30 May and then weakened. However, the remnants of Amanda then reorganized to form Tropical Storm Cristobal in the Gulf of Mexico – thus becoming a cross-over cyclone from the Pacific to the Atlantic.

Grand Cayman, Cayman Islands, June 22, 2020. CCRIF paid the Government of Guatemala approximately US$3.6 million under its excess rainfall (XSR) parametric insurance policy for nine days of rain that occurred during Tropical Storms Amanda and Cristobal. The policy was triggered by rains that started on May 31.

Grand Cayman, Cayman Islands, June 16, 2020. CCRIF is pleased to announce that member countries of the Council of Ministers of Finance of Central America, Panama, and the Dominican Republic (COSEFIN) will receive special benefits on CCRIF SPC parametric insurance policies for policy year 2020/21 as part of the Facility's response to the COVID-19 pandemic. These benefits include a 50 per cent reduction in premium costs on their parametric insurance policies or a mutually agreed increase in CCRIF coverage at no additional cost or a combination of both.

Grand Cayman, Cayman Islands, June 2, 2020.
Grand Cayman, Cayman Islands, April 27, 2020. CCRIF SPC invites applications for scholarships for 2020/21 to support students pursuing Masters level degree programmes in areas such as disaster risk management (DRM), natural resources management, climate change, civil with environmental engineering, actuarial science, and meteorology, among others. These scholarships are tenable at universities in the Caribbean, USA, UK and Canada and can be for either online or face-to-face programmes.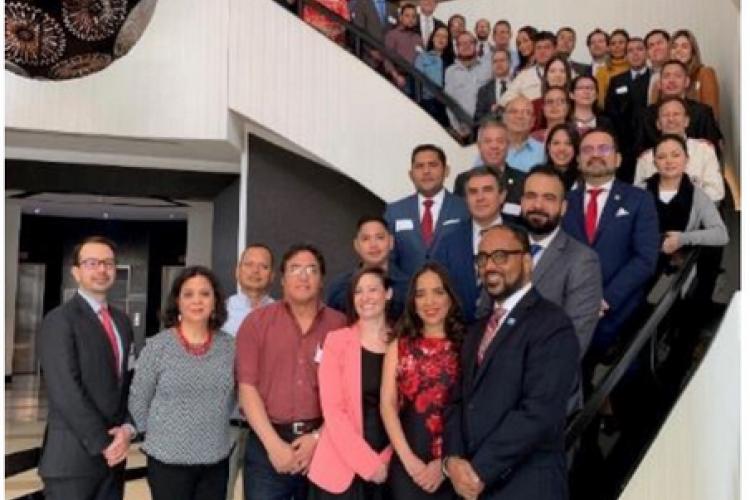 Grand Cayman, Cayman Islands, December 5 2019. CCRIF SPC delivered its three-day training programme, "Understanding Disaster Risk Financing, CCRIF Parametric Policies and the Relationship with Fiscal and Economic Policy" to Central American countries on November 20-22, 2019 in Mexico City.