COAST has been developed with the financial support of the US State Department and has been led by the World Bank and CCRIF SPC (formerly the Caribbean Catastrophe Risk Insurance Facility). In addition, the Caribbean Regional Fisheries Mechanism (CRFM) has played an essential role, as it is required that countries benefiting from COAST must be implementing the Caribbean Community Common Fisheries Policy (CCCFP). COAST, which is designed to drive sustainable finance for Caribbean fisheries, was envisioned as a parametric insurance product at a scale relevant to vulnerable fishing communities.
Taking advantage of CCRIF's experience with parametric models and parametric insurance policies for tropical cyclone and excess rainfall, the COAST insurance product supports governments' efforts to rapidly put money into the hands of those impacted by extreme weather, providing them with immediate economic relief and promoting a culture of building back better to enhance coastal community resilience after an extreme weather event.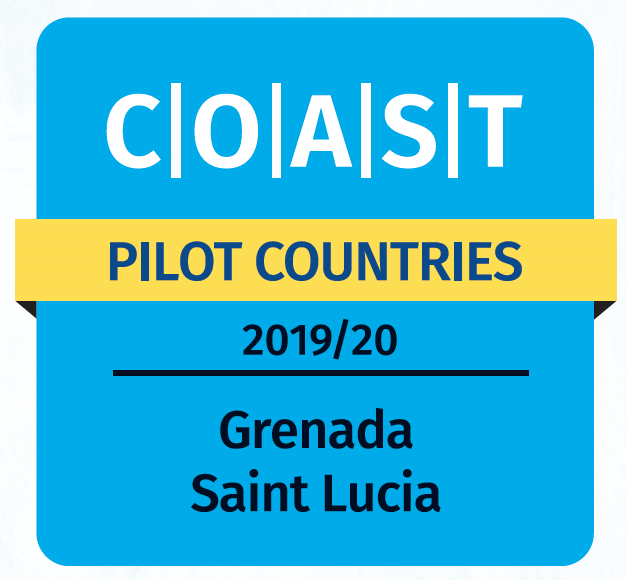 For the 2019/20 policy year, CCRIF is making the COAST product for the fisheries sector available to two pilot countries, Grenada and Saint Lucia. The COAST parametric insurance product provides coverage for losses caused by adverse weather on fisherfolk and for direct damages caused by tropical cyclones to fishing vessels, fishing equipment and fishing infrastructure.
The COAST insurance product is another in a list of innovative parametric insurance products that are provided by CCRIF to Caribbean and Central American governments. Since its inception in 2007, CCRIF has been providing insurance for tropical cyclones and earthquakes, and in 2013, based on demand from its members, the Facility began providing coverage against excess rainfall events. The addition of the fisheries product reinforces CCRIF's commitment to meeting the needs of the region.
While it is governments that purchase COAST policies, this parametric insurance product is unique – it incorporates a livelihood protection component (akin to microinsurance) and a tropical cyclone component (sovereign insurance). The COAST product provides coverage for losses caused by "bad weather" on fisherfolk and for direct damages caused by tropical cyclones (wind and storm surge) to fishing vessels, fishing equipment and fishing infrastructure. In this case, "bad weather" is defined as high waves and occurrence of heavy rainfall throughout the policy year.
Once again, the Caribbean is leading the way in providing solutions for disaster risk financing. It is the first region globally to develop and implement parametric climate risk insurance for the fisheries sector. For the first time, vulnerable fishing communities will have access to insurance developed specifically for their needs, protecting their livelihoods and playing a key role in closing the protection gap.