Publication Cover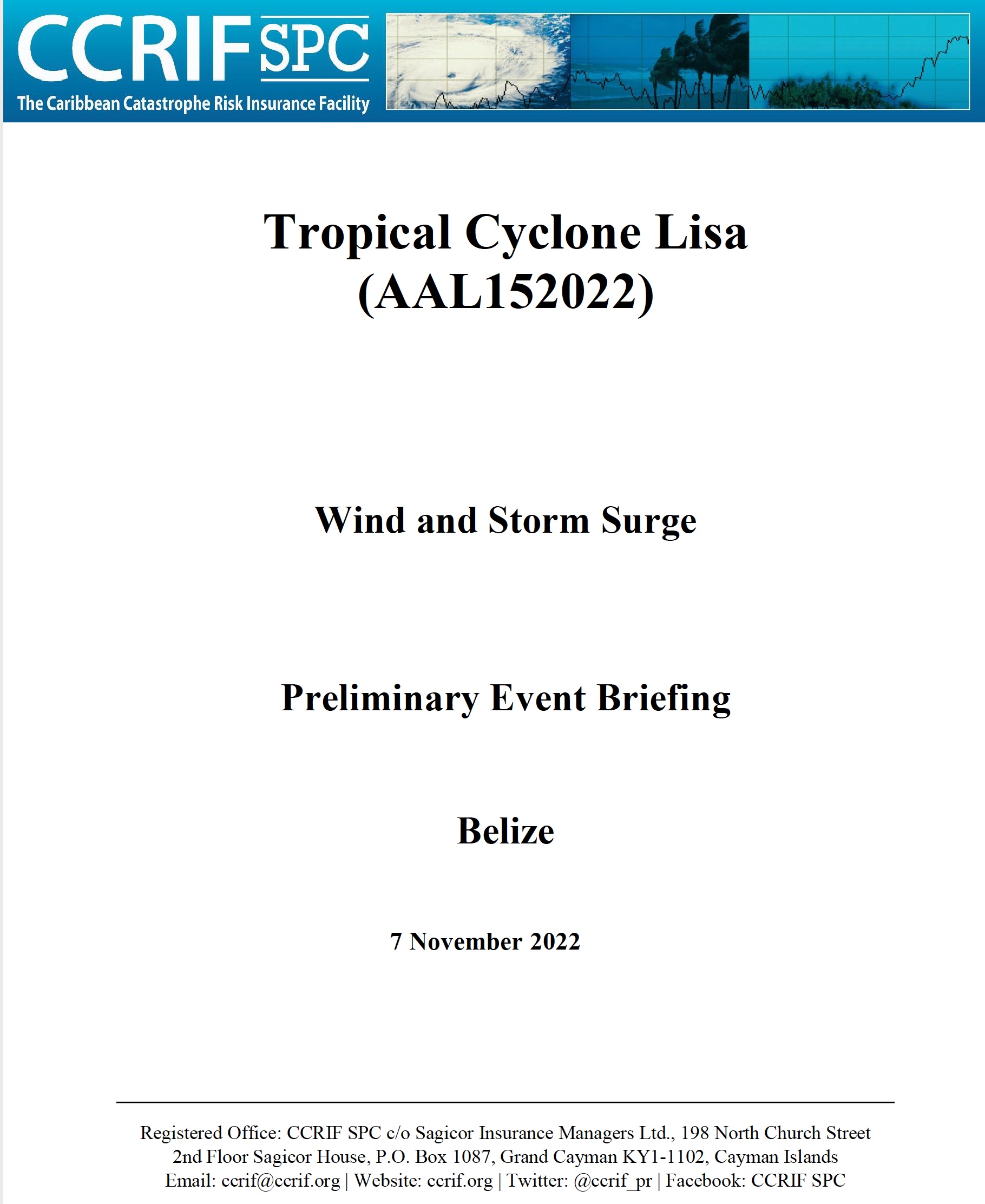 Description
Tropical Cyclone Lisa was the twelfth named storm and the sixth hurricane of the 2022 Atlantic
Hurricane Season. On 2 November at 2120 UTC, the centre of Lisa made landfall near Belize
City, Belize, as a category 1 hurricane. It remained at hurricane strength for the next three
hours, while moving across Belize. I t was then downgraded to a tropical storm, continuing to
move a cross Belize. On 3 November at 0300 UTC, Lisa left Belize, moving over northern
Guatemala and southeastern Mexico. On 4 November, it dissipated over the Bay of Campeche.