The Livelihood Protection Policy (LPP) is the core product of the CRAIC project; it is a weather index insurance product and is unique to the Caribbean insurance market. The LPP offers individuals, organizations and institutions the power to protect themselves against financial losses that result from heavy rainfall and strong winds. The project does this by basing a claim on an independent, objective index for rainfall and wind speed in a chosen area of coverage. Once an event occurs such that either index breaches a pre-defined trigger level, a cash disbursement is released to the insured party within 7 days.

The LPP is therefore intended to provide some stability to the financial situation of vulnerable, low-income individuals after a disaster through the injection of quick liquidity, thereby allowing them to avoid adopting coping strategies that could lead them deeper into poverty or increase their vulnerabilities. As such, it is intended to help people whose livelihoods are affected, without them having to wait for help from sources such as the Government or even rely on remittances.
The LPP also is designed to improve the credit worthiness of individuals in the long term, potentially giving them access to financial services to which they otherwise may not have access.
The LPP is designed also to improve the credit worthiness of individuals in the long term, potentially giving them access to financial services that they otherwise may not have access to. The LPP is a clear example of proactive planning for disaster risk management at the individual level.
Because the LPP is parametric, policy holders do not have to make a claim to the insurer – individual payouts are tied to a series of thresholds for wind speed and rainfall. If one of these thresholds is met, the client's policy is "triggered" and the client will receive an automatic payout within 7 days made to his or her bank account, the amount of the payout scaling upwards with the severity of the triggering event. Furthermore, the policy includes an information system that uses mobile text messages to inform clients quickly if their individual policy was triggered and to provide weather risk information such as storm warnings.
---
LPP Basics
LPPs provide coverage for physical assets or livelihoods in the event of a weather hazard
It will provide insurance coverage for vulnerable persons such as farmers and tourism workers against extreme weather.
LPPs are triggered based on the values of wind speeds and rainfall levels
Trigger values are based on actual weather conditions in various areas and are different for policyholders depending on where they live
Insurance payout amount is calculated as a percentage of the amount of coverage that was purchased - the more extreme the event, the larger the payout

Saint Lucia is divided into two zones: North and South
In Jamaica, each of the 14 parishes is in a separate zone

Premium costs are ~13% of the maximum policy payout
Premiums can be paid weekly, monthly or annually
In Saint Lucia, an annual premium of US$48 will provide coverage up to US$370, the lowest level of coverage offered. In Jamaica, an annual premium of US$53 will provide coverage up to US$400.
The maximum coverage available on a policy is US$4,000. However, individuals can purchase more than one policy.
---
LPP at a Glance
GOAL: To stabilize the financial situation and livelihoods of vulnerable individuals
WHO IS COVERED: All individuals regardless of annual income (no eligibility criteria)
PERILS COVERED: High wind speed and excess rainfall (triggers)
TYPE: Trigger-based parametric index insurance (based on predefined values)
HOW IT WORKS: The policy pays out when threshold values for wind and/or rainfall are exceeded, without any claims assessment procedure
BENEFITS:
Quick cash payouts enable affected households to rebuild their lives soon after a weather event
SMS-based notifications alert policy holders to approaching event events, allowing them to take precautionary measures and reduce exposure
Training and education module to help communities better understand the insurance tool and improve insurance literacy
---
LPP Payouts
Payouts to policyholders
Saint Lucia:  First payouts made in January 2014, following a trough in December 2013
Saint Lucia: In 2016, small farmers and other individuals received payouts due to TC Matthew - 31 policyholders received payouts totalling US$102,000 - an average of US$3,290 per policyholder
Jamaica: Policyholders received a payout following an excess rainfall event in May 2017 and in April 2018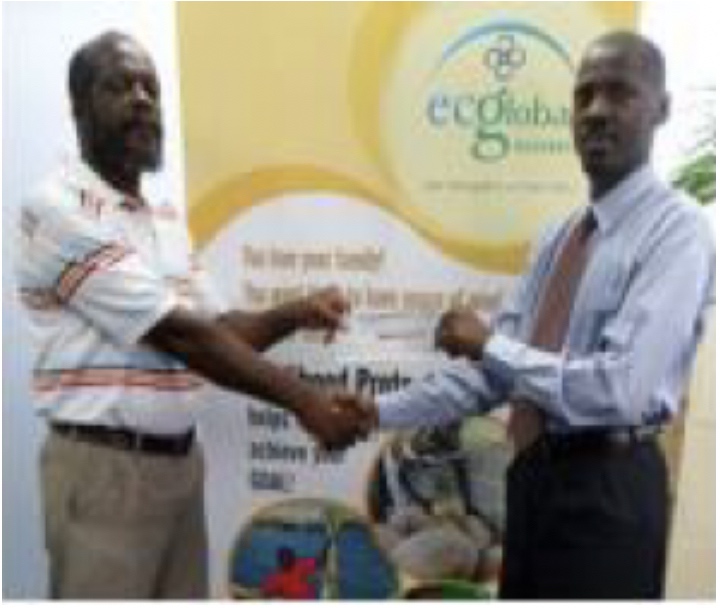 WHERE DO I GET THE LPP?
Policies can be obtained from local credit unions, co-operatives and PC banks and are underwritten by GK Insurance Co in Saint Lucia and Jamaica.