1
2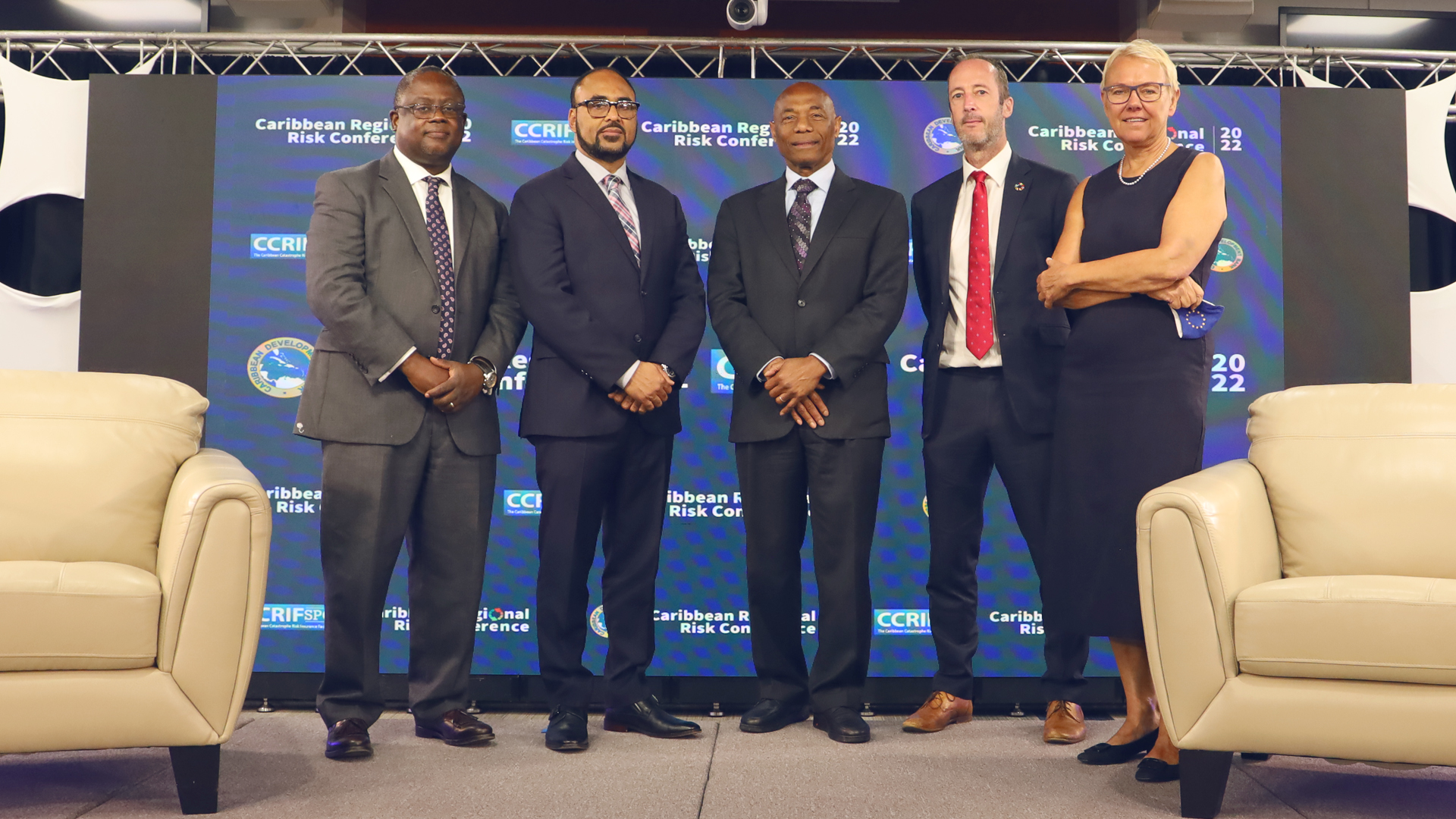 3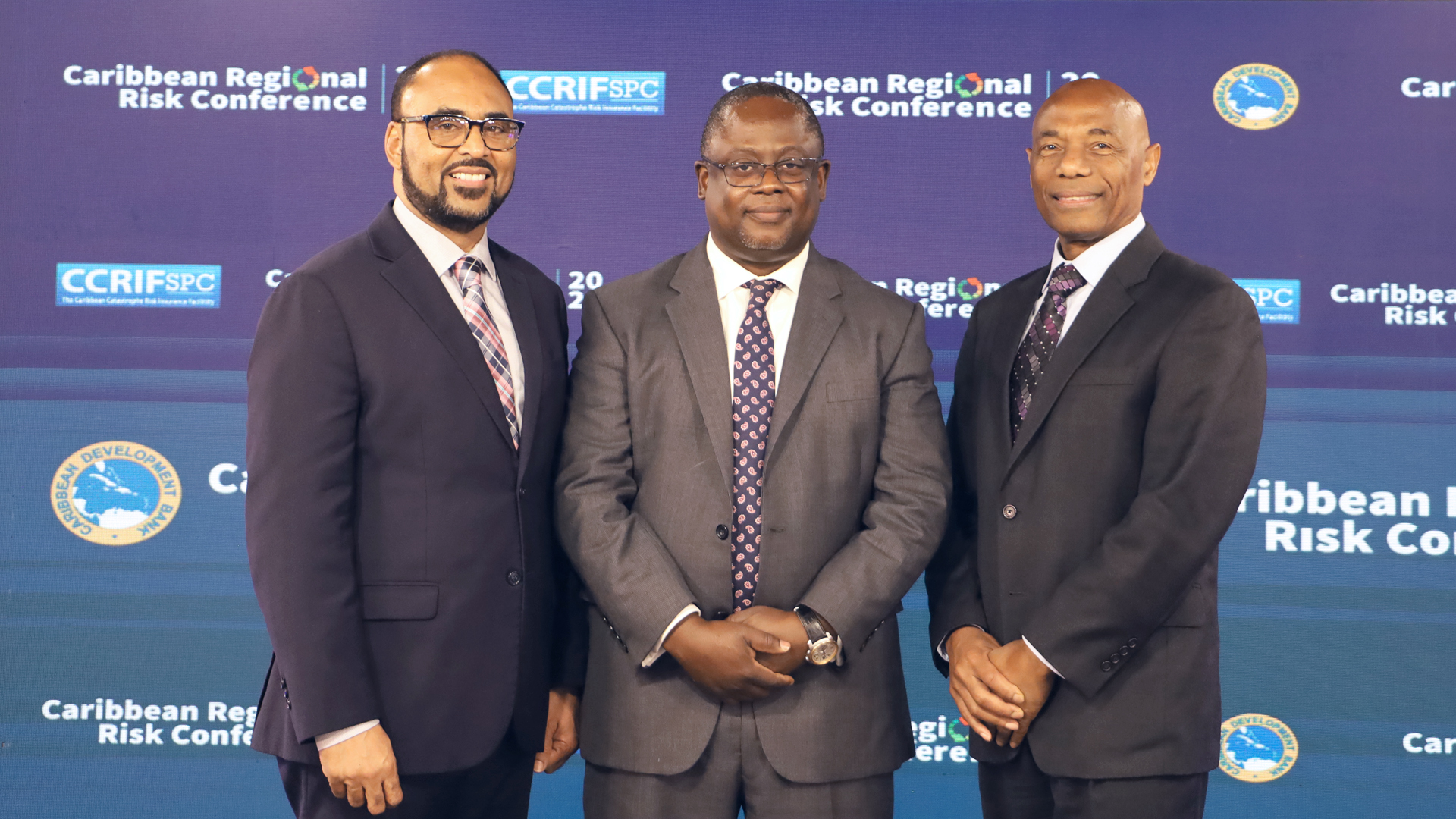 4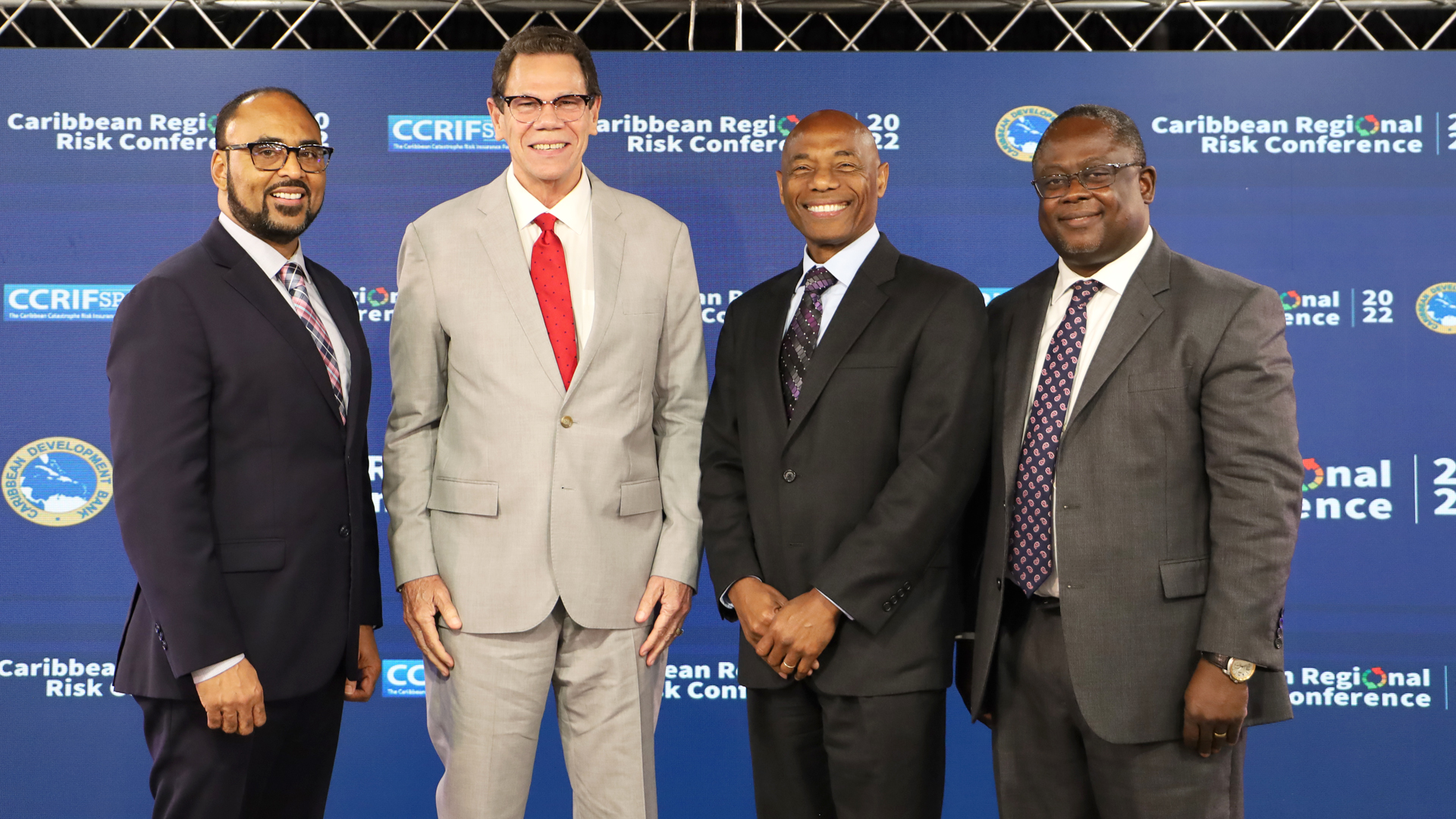 5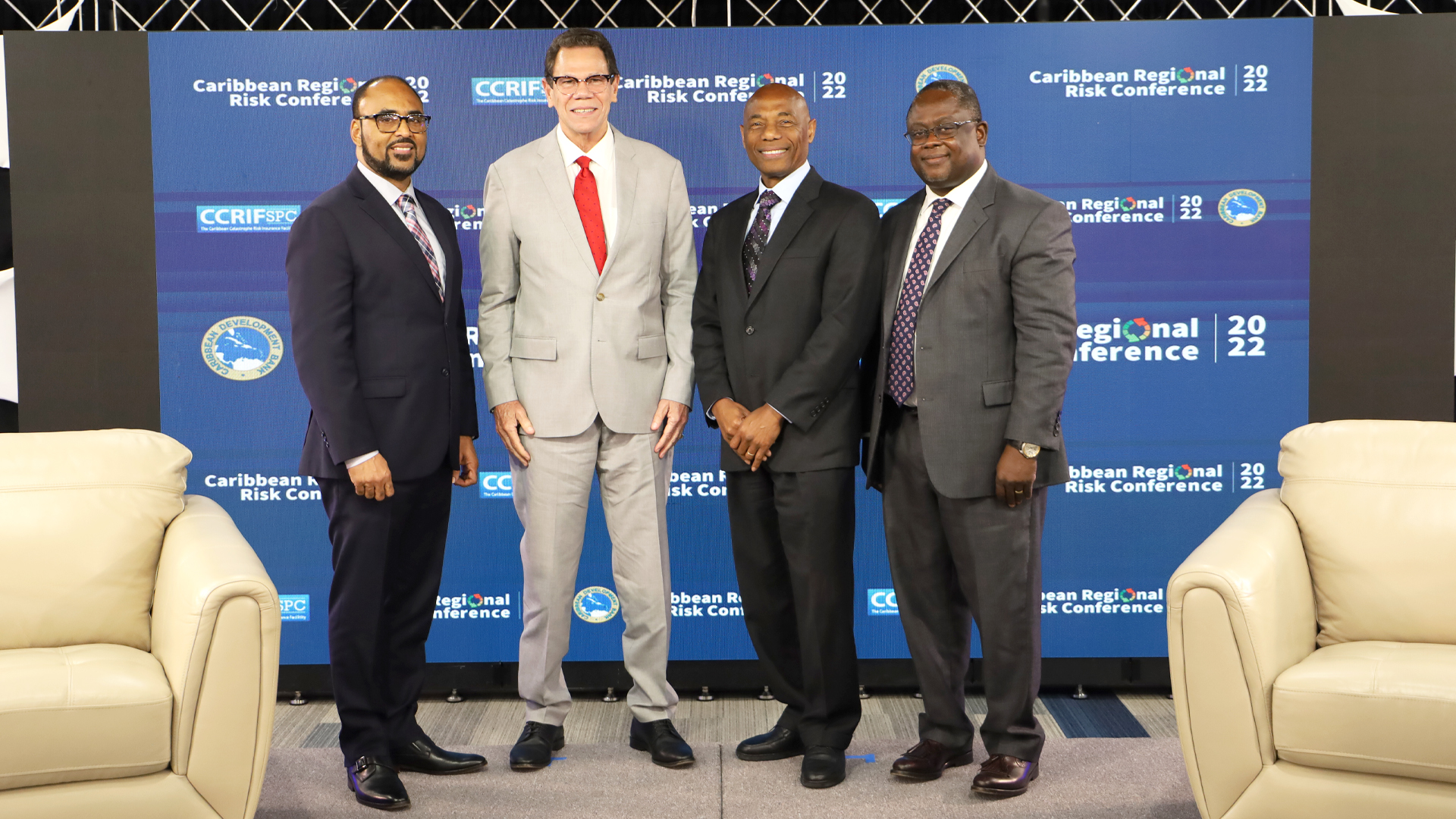 6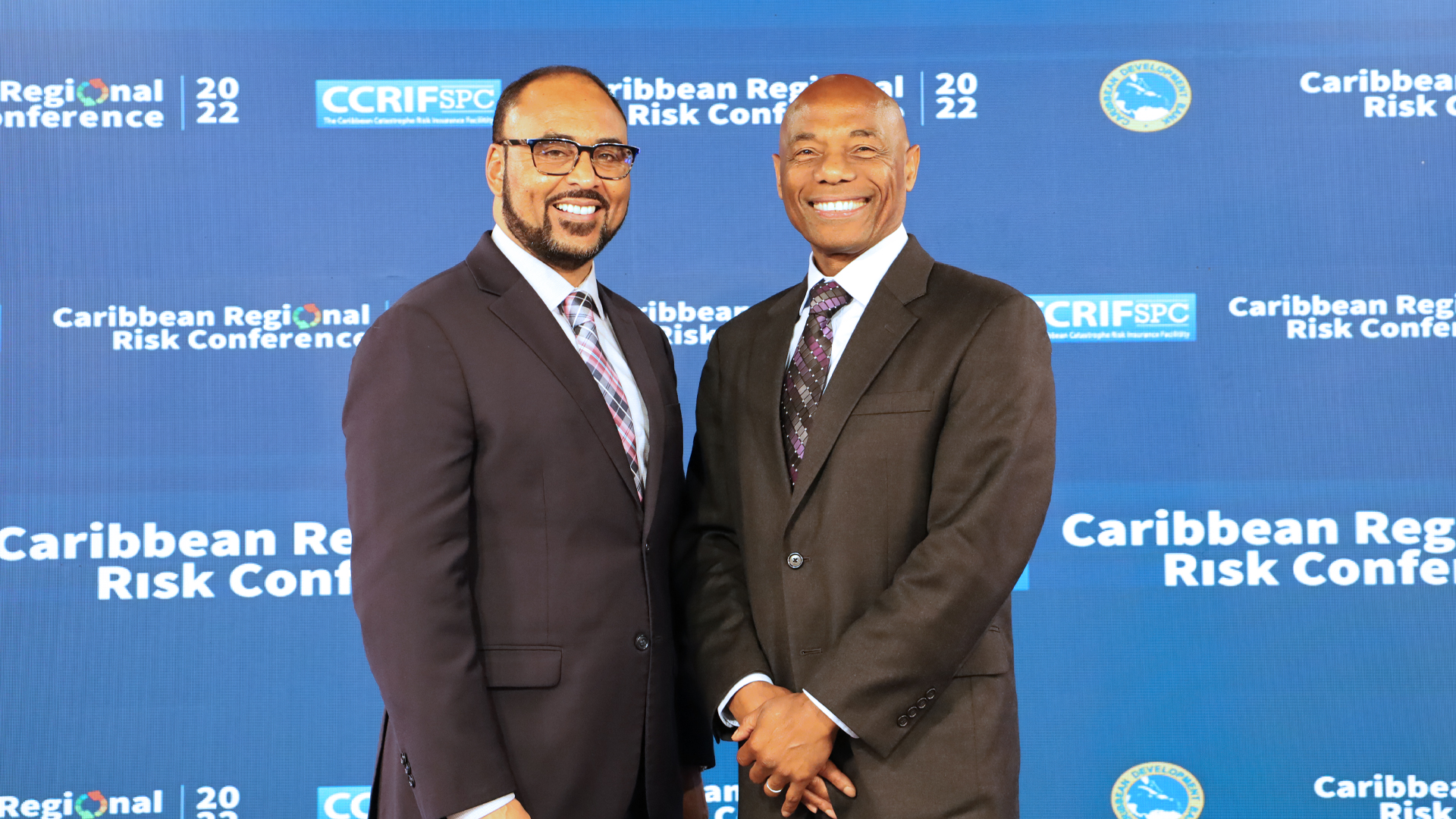 7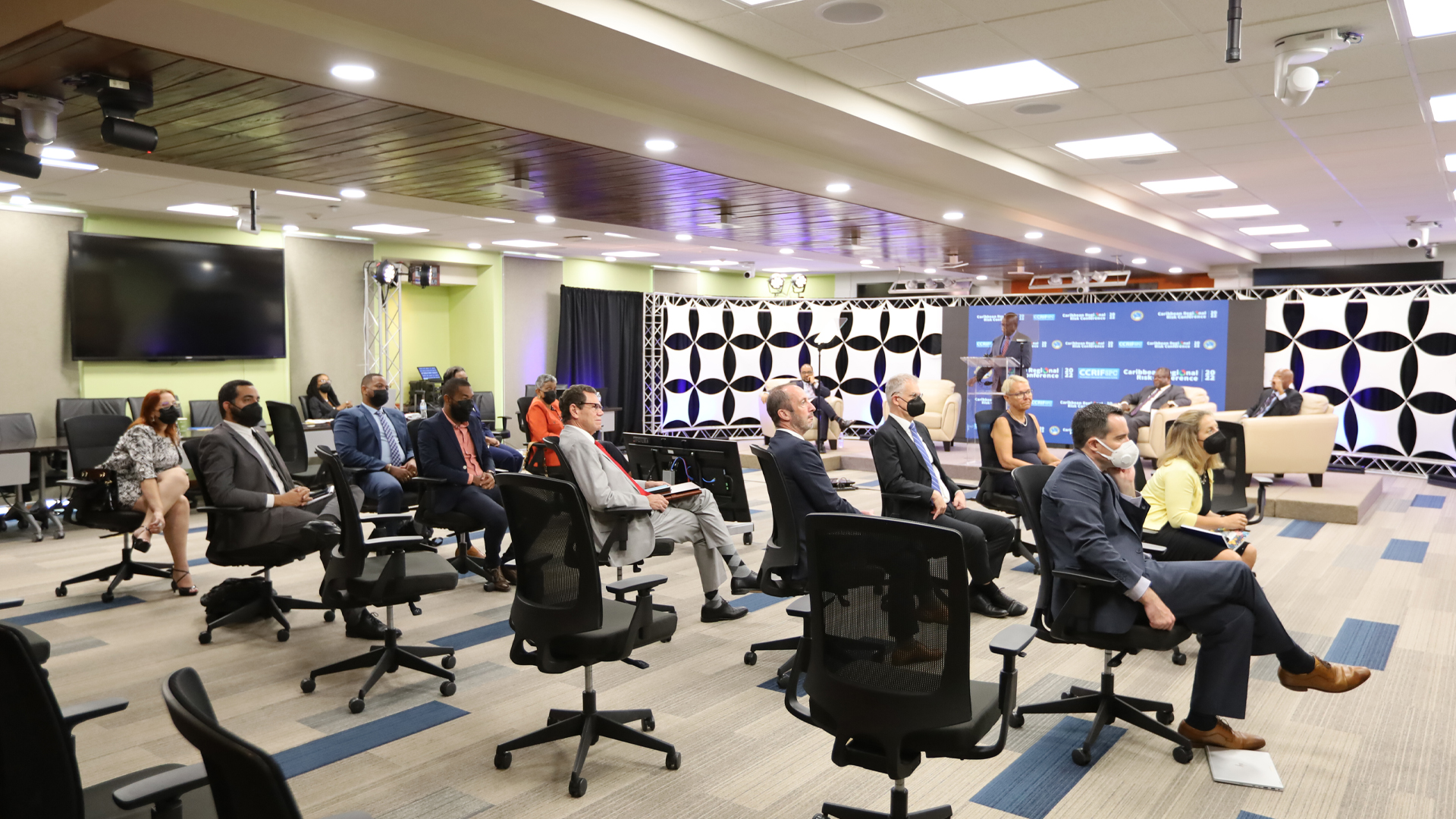 Panel 1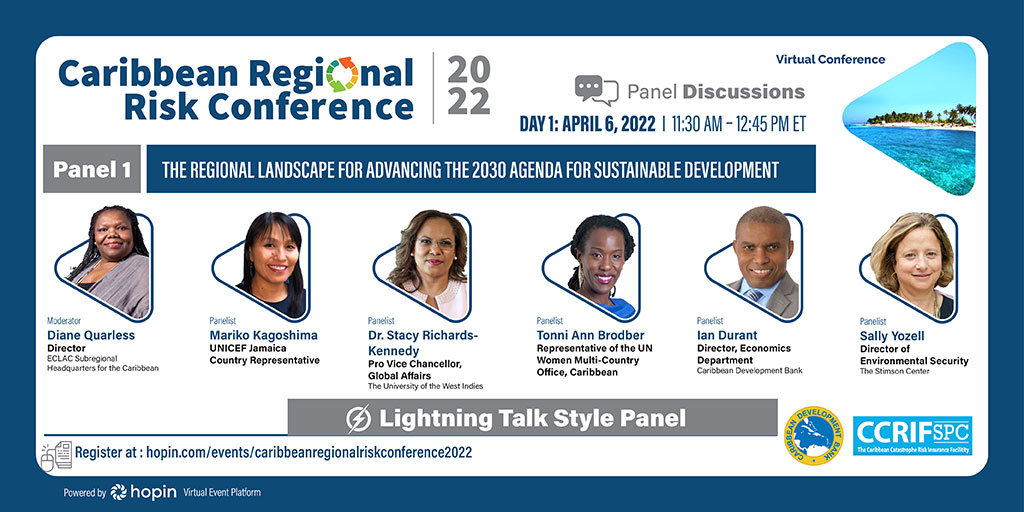 Panel 2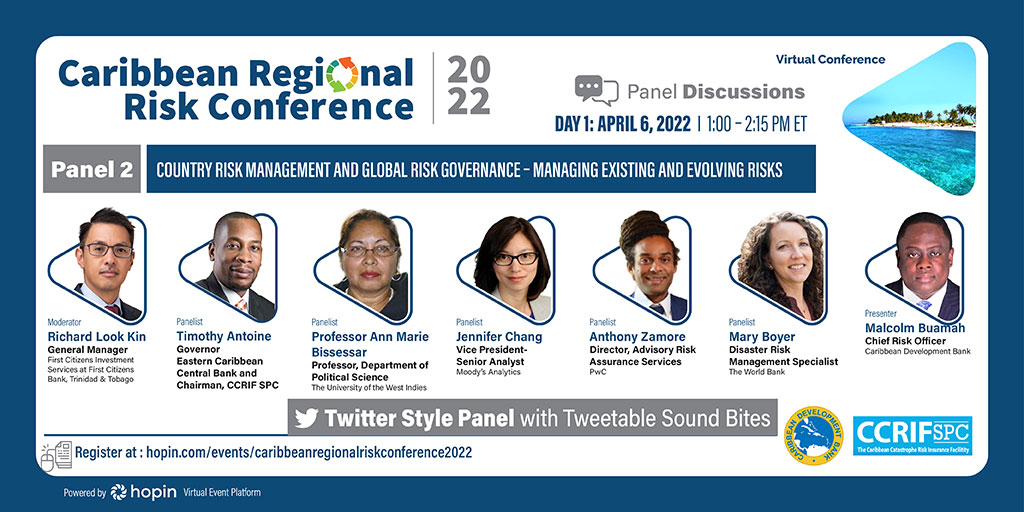 Panel 3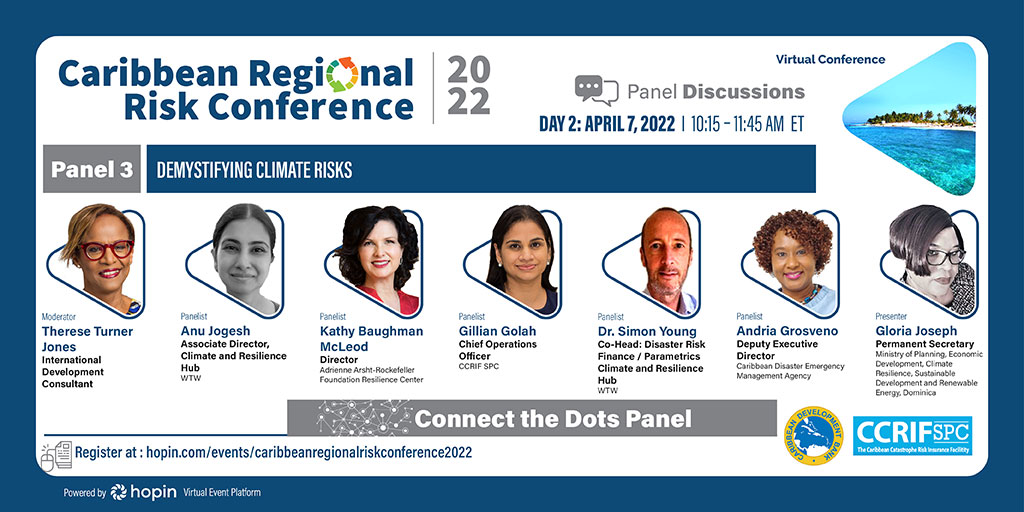 Panel 4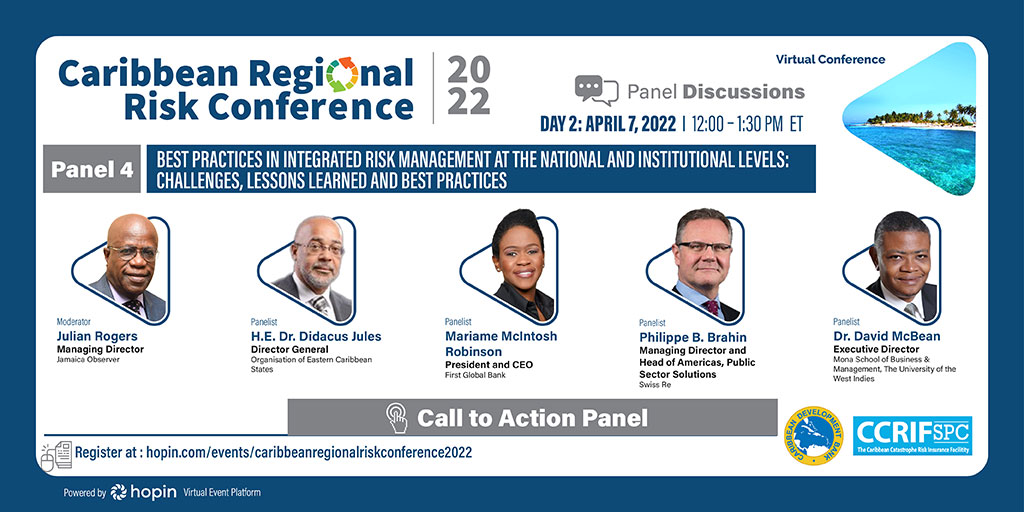 Dear Stakeholders

We are pleased to advise that registration is now open for the 2022 Caribbean Regional Risk Conference, which will be hosted by the Caribbean Development Bank and CCRIF SPC on April 6 & 7, 2022.
You can register using the link below:
Caribbean Regional Risk Conference Registration
The 2022 Caribbean Regional Risk Conference will provide a forum for policymakers, senior technocrats, and other stakeholders to explore country risk management and risk governance.

Under the theme, Introducing Country Risk Management to Advance Sustainable Development, the event will address the myriad of risks facing Caribbean countries, taking the discussion beyond natural hazard risks and climate change, to explore economic, geopolitical, environmental, societal, and technological risks.

This game-changing conference will bring together expert speakers and presenters from several regional and international organizations, including the United Nations, The World Bank, Insurance Development Forum, Adrienne Arsht-Rockefeller Foundation Resilience Center, Organisation of Eastern Caribbean States, WTW, Swiss Re, PriceWaterhouseCoopers and The University of the West Indies.

The conference will highlight the role of integrated risk management frameworks at the country level in enabling policymakers to better anticipate, identify and manage both climate and non-climate risks.  Participants also will be exposed to cutting-edge tools, processes, and governance structures, necessary for operationalizing country risk management and developing all-hazards policy frameworks.  The event will end with the launch of the Caribbean Integrated Risk Management Training Programme for the Public Sector.

The conference will be held virtually and is open to all stakeholders at no cost. 
We look forward to seeing you on April 6th and 7th!
Conference flyer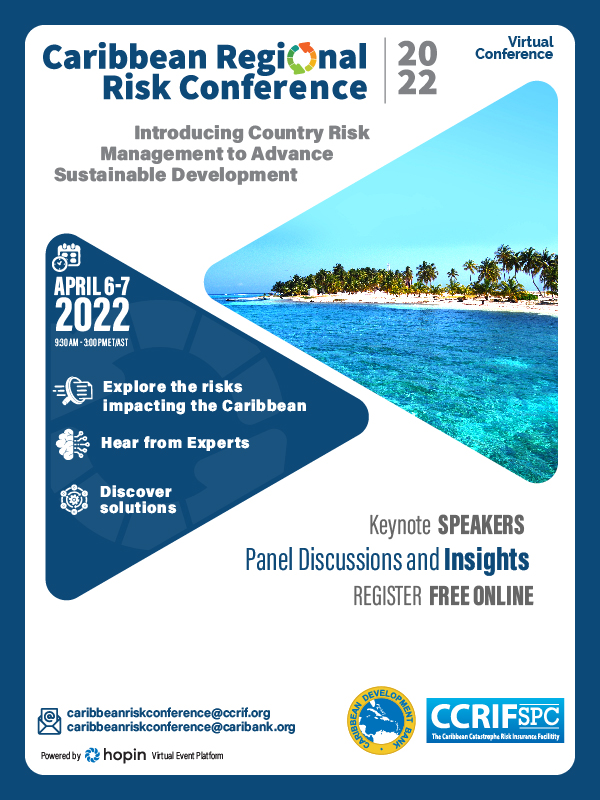 Opening Ceremony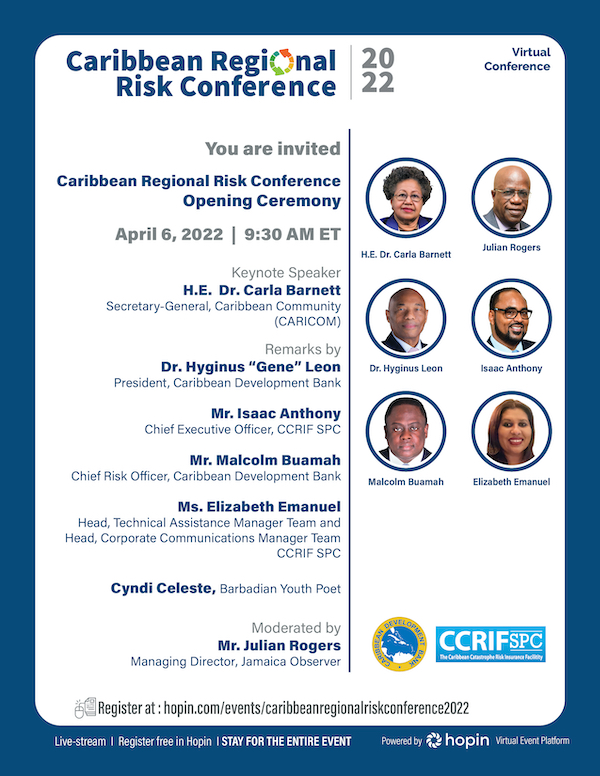 Cafe Corner Spotlight Interview 1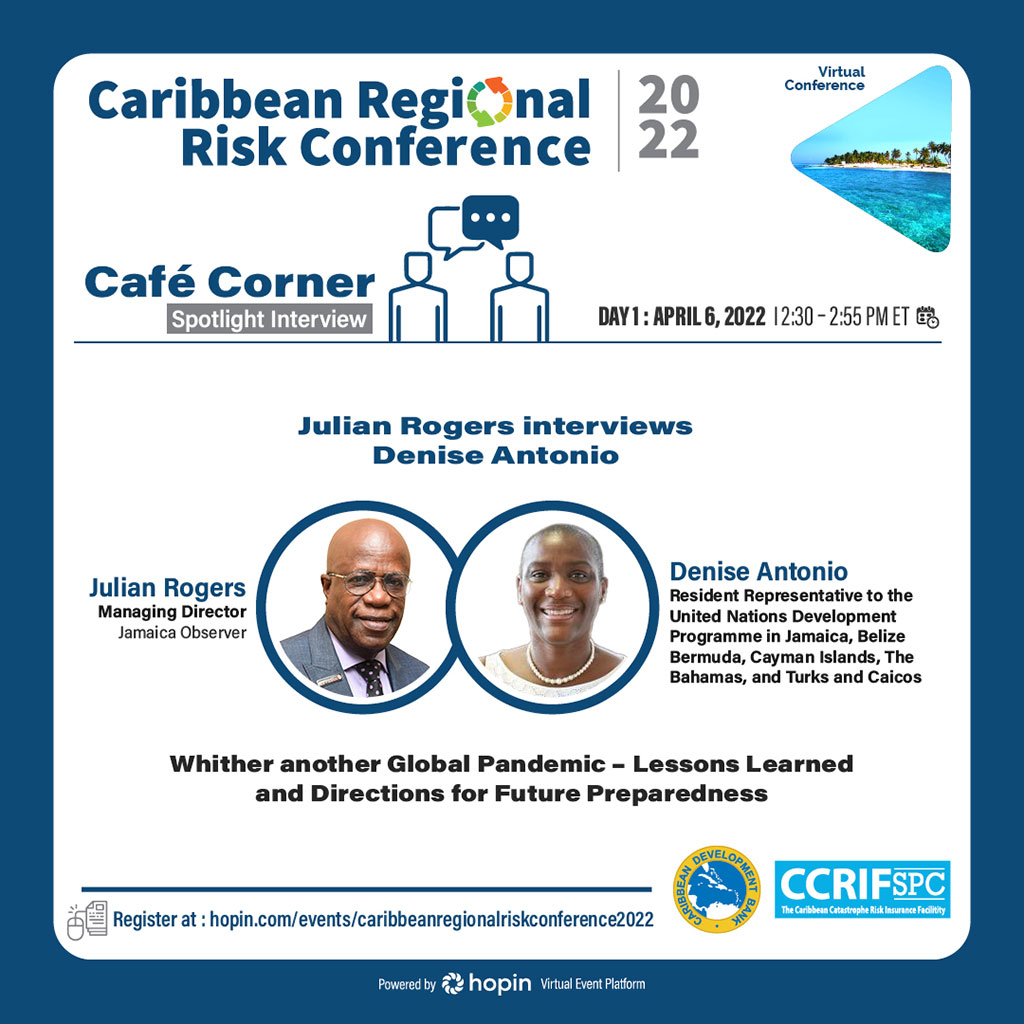 Cafe Corner Spotlight Interview 2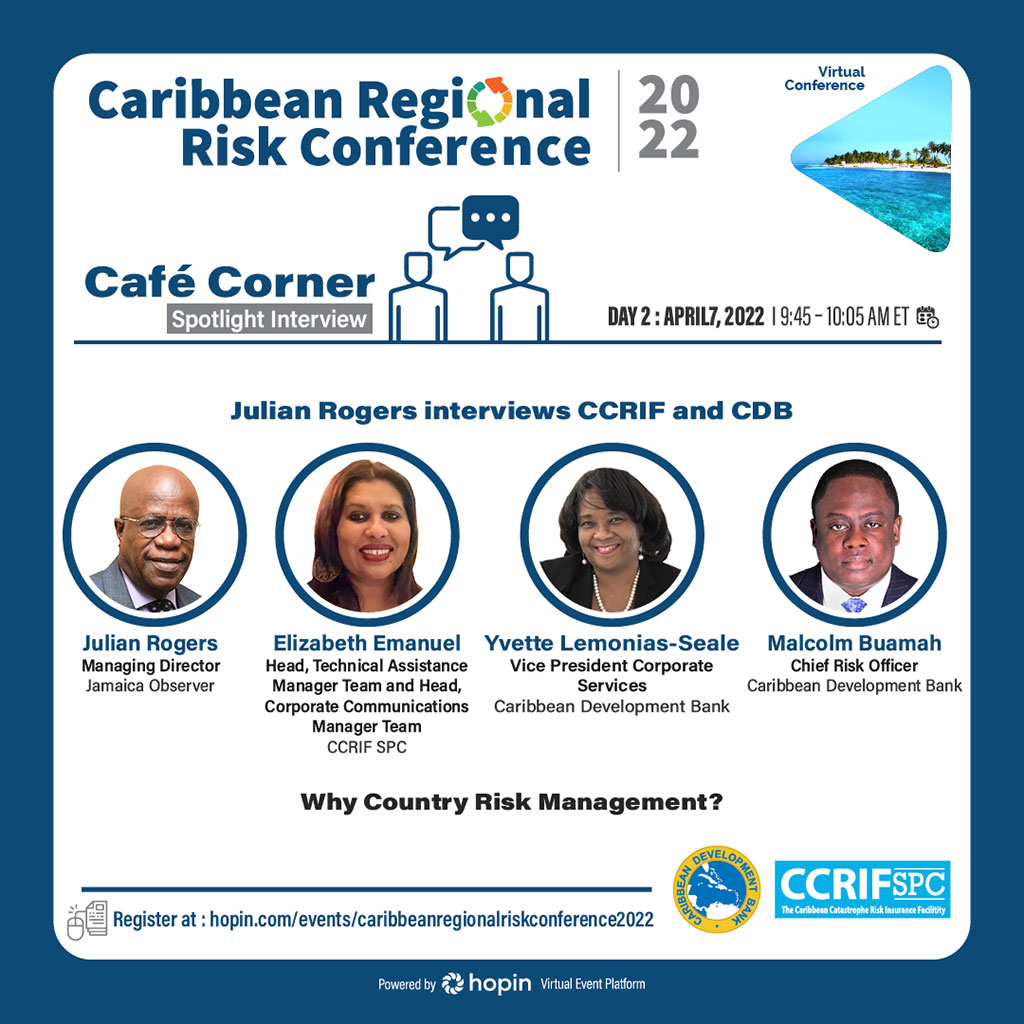 Launch of the Integrated Country Risk Management Training Programme